Cambridge Smiles is getting an upgrade!

The time has come for us to relocate our office to another location. Thankfully, we found a great spot nearby! As of Sept 5th, 2023 we will be located in Fresh Pond at 180 Alewife Brook Parkway. You won't be able to miss us right in the Fresh Pond Mall with Whole Foods, Staples, and TJ Maxx. As much as we have loved our Mass Ave location, we look forward to being able to serve you all better in our new space.
We are now open during weekdays!
Yes, we are now open during Fridays as well! We are happy to announce that we are open Mondays to Fridays. We want to thank you all for your support and cooperation. As you're aware, maintaining a balance between promoting dental hygiene and safeguarding patient's dental health is crucial. We want to assure you that we're taking all the necessary measures to ensure the safety of our dentist, patients, and staff.
---
Covid-19 Update - We are open!
We are back to our regular hours here at Cambridge Smiles and are ready to address all of your oral health needs. We have added some new safety measures on top of our already stringent infection control practivces. Here are some changes you will see:
Medical grade air purifiers are running in the reception area and the clinical area
we have added extra PPE (personal protection equipment) to our uniforms including disposable gowns, face shields, and N95 respirators
All staff and patients wear masks while in the office (except for when your mouth needs to be open, of course)
We are limiting the amount of people in the reception area by having patients wait in their cars or outside (weather permitting). Please do not bring unnecessary guests to your appointment.
We provide Apple Pay and online payment options for touchless payment
All patients are screened for Covid-19 symptoms or risk factors and temperatures are taken upon arrival to appointment
We look forward to seeing you all!
---
Covid-19 Info/Updated Office Hours
The office is temporary open for EMERGENCIES ONLY due to Covid-19 outbreak. If you are experiencing a dental emergency you may reach Dr. Sones at [email protected] or by calling main office number and pressing "1" to be redirected to her cell phone.
As many of you are going to be off schedule with your cleanings, please do your best to floss and brush daily!
---
---
SAME DAY DENTISTRY AVAILABLE!
Did you know we now offer same day porcelain crowns and onlays? For those of you who have had a crown or an onlay before you are familiar with the gross gooey impression, the temporary restoration that doesn't always stay on, and the need to come back for a second appointment. We know your time is valuable so we have invested in Cerec, the amazing equipment that makes it possible for us to take a digital scan of your mouth, custom design the restoration, and mill a lab quality porcelain crown or onlay right here in the office. No need for an annoying temporary! No need for a second appointment! We're so excited to be able to provide this service to you all!
---
This month's Mass Dental Society publication has good information about the dangers of vaping.
https://www.massdental.org/Public/About-MDS/Word-of-Mouth
---
Article on tooth whitening from Washington Post:
https://www.washingtonpost.com/amphtml/national/health-science/heres-what-it-takes-to-whiten-teeth/2018/04/27/6d804d4e-47f9-11e8-9072-f6d4bc32f223_story.html?noredirect=on
---
---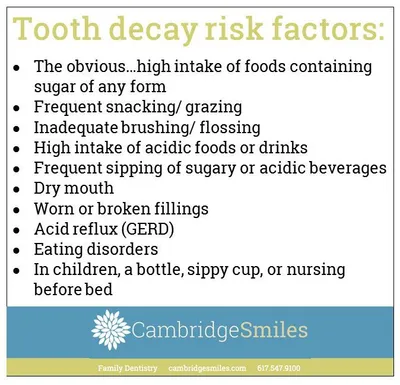 ---
We are happy to offer Zoom in-office whitening to our patients! This patient gained confidence with a brighter smile before a big job interview.


---
Join us at our open house on May 5th, 2014! Door prized include free Sonicare toothbrush, free Zoom Whitening, and more!
---
We understand your need to receive treatment in a practice that makes you feel comfortable, safe, and welcome. Please feel free to schedule an appointment or stop by for a complete tour of our practice. You will get to meet our team, walk through our office and treatment areas, and learn more about the treatments we provide.